J´aime l´automne. ses couleurs diverses et variées mais s´accordant pour créer un paysage si lumineux.
Voici un exemple avec une photographie prise cette année, en octobre, dans le nord de la République tchèque à Malá Úpa.
I love autumn, with its many and varied colors all coming together to create such a luminous landscape.

Here's an example with a photograph taken this year, in October, in the north of the Czech Republic at Malá Úpa.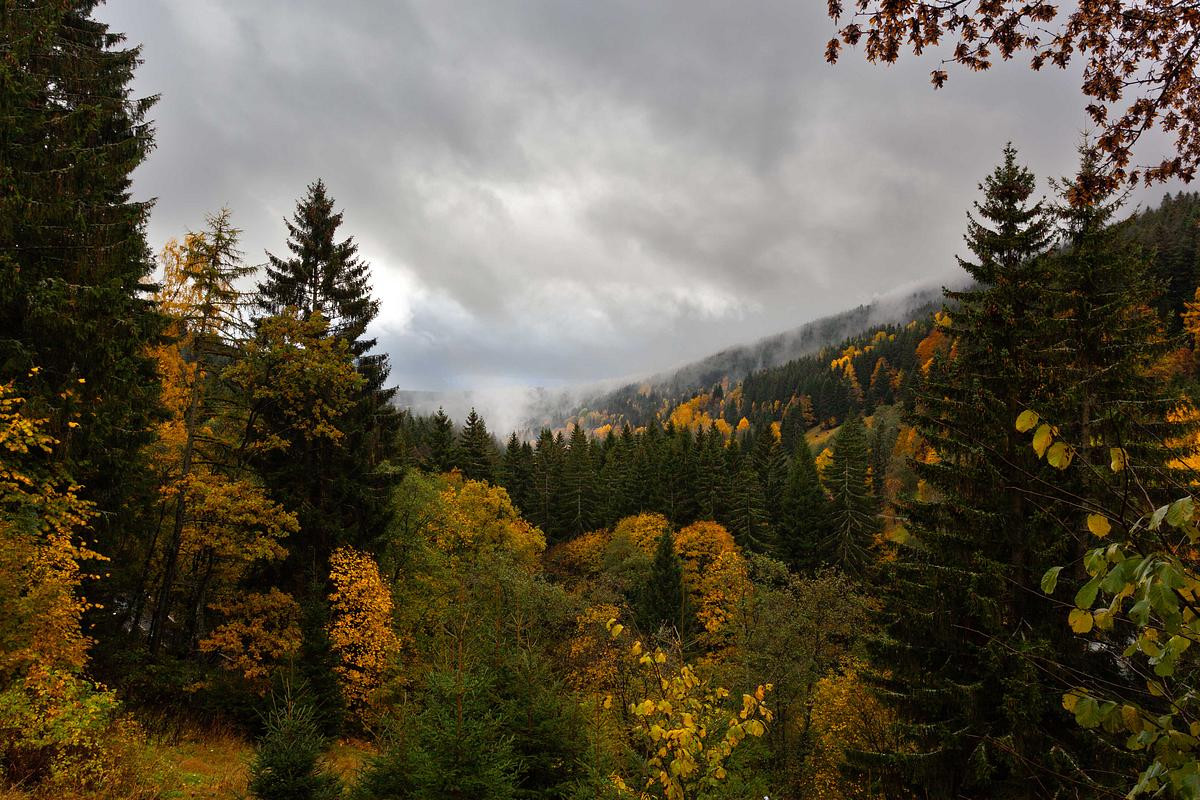 Malgré les nuages sombres et le vert foncé des résineux la luminosité était suffisamment présente pour me permettre de prendre cette photographie à main levée.
Despite the dark clouds and the dark green of the conifers, there was enough light for me to take this freehand photograph.
Mais l´automne nous offre aussi des conditions météorologiques inspirantes telles que la forêt dans les nuages ou dans le brouillard dense, une percée entre les averses nous révélant les ondées et le paysage.
But autumn also offers us inspiring weather conditions, such as forests in cloud or dense fog, a breakthrough between showers revealing the showers and the landscape.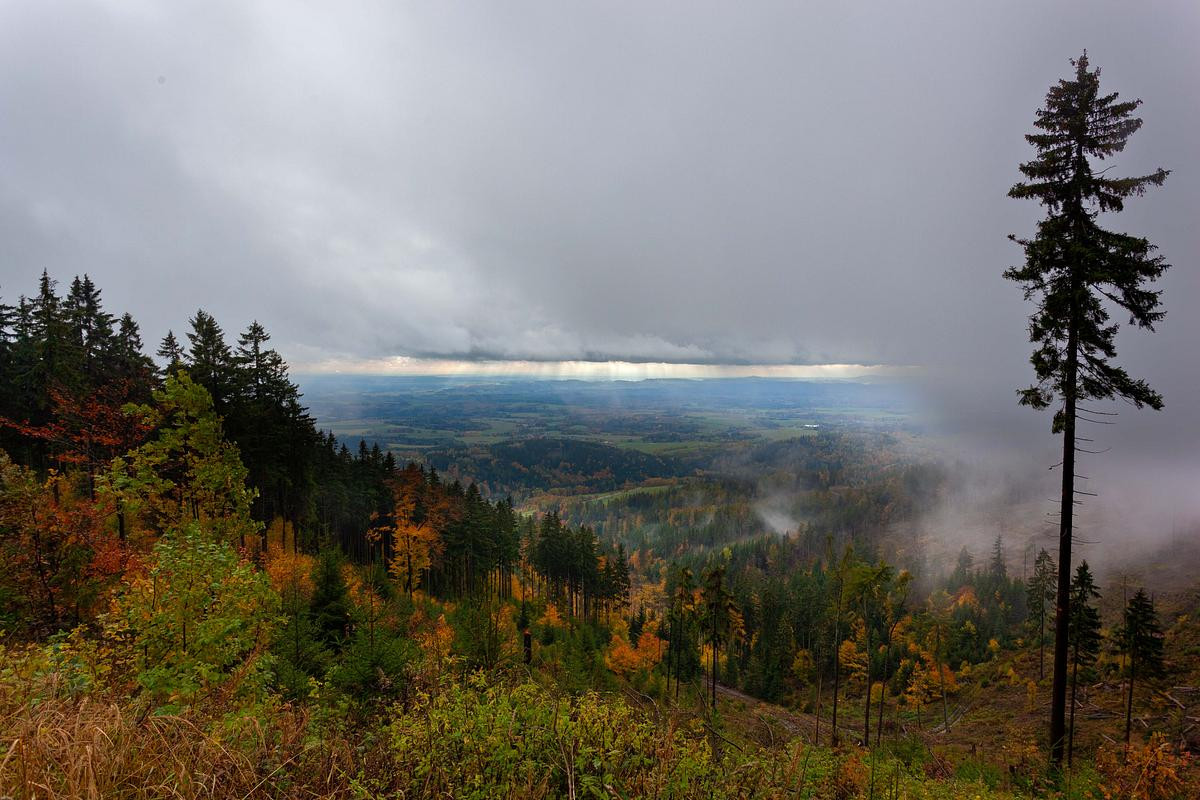 Une ambiance une atmosphère qui stimulent notre imaginaire qui nous font nous poser des questions, qui quoi pourquoi comment, voici ce que nous offre de plus magique, en ce qui me concerne, la saison automnale.
An atmosphere that stimulates our imagination and makes us wonder who, what, why and how - that's the most magical thing about the autumn season, as far as I'm concerned.